EcoBoat - Seals Adventure Tour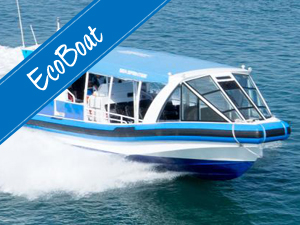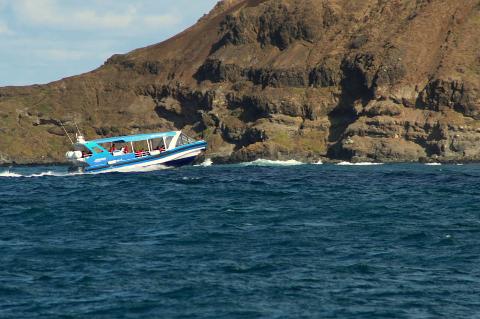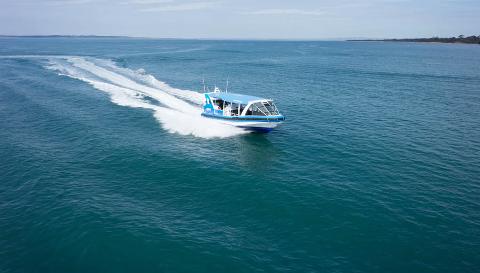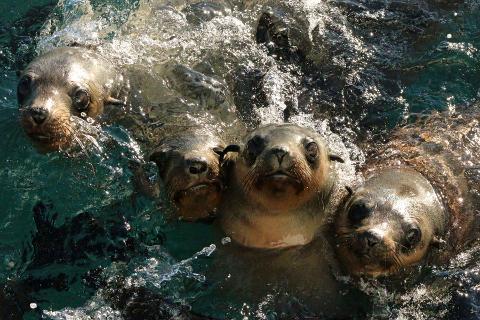 Experience the thrill of a high speed 90 minute boat ride along Phillip Island's rugged and spectacular coastline to enjoy an up close encounter with one of Australia's largest colonies of fur seals. As the EcoBoat slips in to a protected inlet between the two rocky plateaus, visitors will enjoy some fantastic, up close viewing of the rock's inhabitants. Naturally curious and playful, the seals come to greet the boat and check out its occupants, all the while putting on an amazing and amusing show as they duck their heads in and out of the water and play a game of leap-frog with each other.

See the Nobbies blowhole, shaped by centuries of pounding wave action, and pass the "pirate's cave" at the base of the Nobbies rock formation, visible only from the water. There's enough time for a quick stop at the Cat Bay National Surfing Reserve, famous for its longboard break, before your experienced captain puts the EcoBoat through its paces with a bit of wave-running. Your tour concludes as you pull in at the jetty in plenty of time to make it to the sunset viewing at the Penguin Parade.
Terms & Conditions:
Tour departs from either Cowes or Rhyll jetty - please check daily update prior to departure.
All Participants must be minimum 4 years of age.
All Participants must be minimum 100cm tall.
Passengers with back, neck, shoulder or heart conditions, those who are pregnant or who have injuries/conditions that may cause a risk to their health are advised to not do these tours, or do so at their own risk
Open waters and unpredictable sea conditions could cause physical injury, psychological stress or motion sickness.
Eligibility of passengers to participate in the tour is at the discretion of the Captain who has the right to refuse passage
Please dress warmly.
Please arrive 20 minutes before tour departure time.
Tour includes waterproof jacket use, bottle of water and ginger tablets.
Tour times and/or departure location may be altered or cancelled due to sea conditions and passenger numbers; Please check the daily update (in blue box of pdf) on day of departure.