Wilsons Prom Whale Adventure Cruise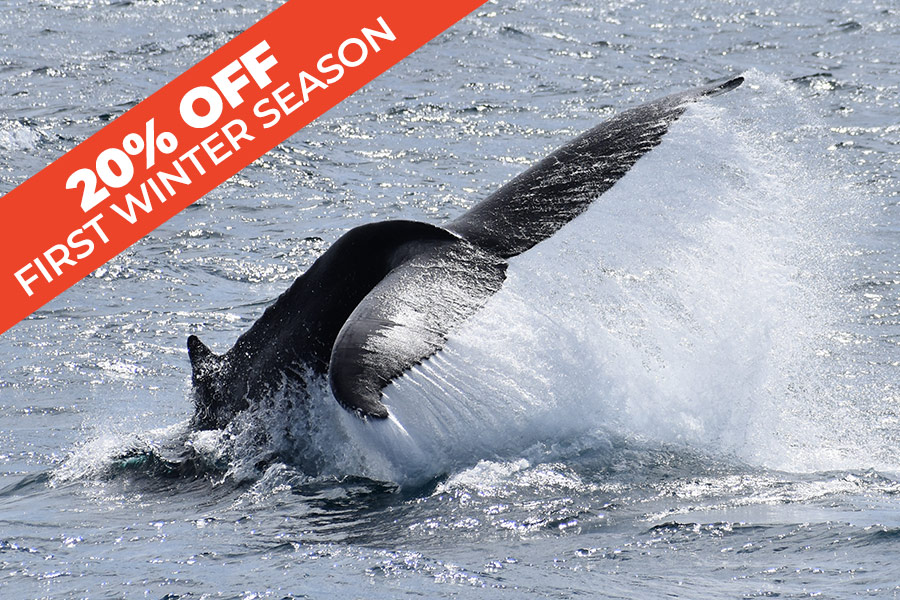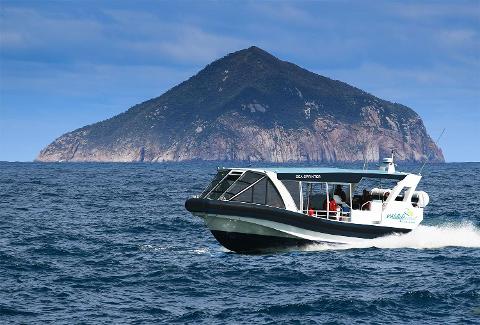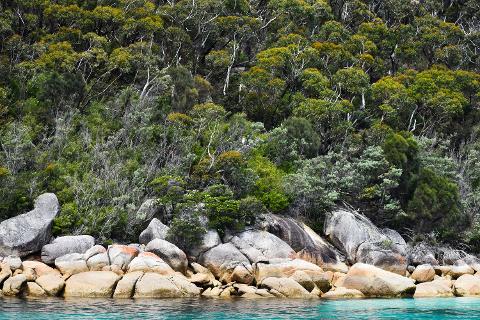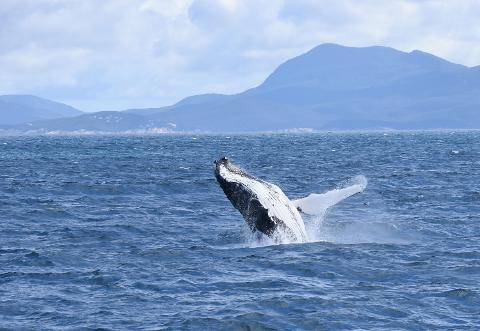 Duration: 330 Minutes (approx.)
Location: Port Welshpool, VIC
*Please note - This cruise departs from Port Welshpool Jetty
Please read our COVID-19 update before booking.

Being our first winter season of whale cruises at Wilsons Prom take
20% Off your ticket* enter the promo code "PROMWHALES21" when booking. *Excludes group tickets

Immerse yourself in an area of unspoilt beauty in search of majestic Humpback and Southern right whales. Experience a unique and unforgettable tour being part of a small group aboard our vessel the "Sea Sprinter". Helping researchers understand the numbers and behaviour of whales at Wilsons Prom over the wintertime.
Travel through remote bays and into waters where marine mammals such as dolphins and seals can be seen playing and birdlife such as cormorants, White Belly Sea Eagles and albatross can be seen found in the skies above or perched on coastal trees.
Be on the lookout for whales that populate Wilsons Promontory through the winter and spring months, these majestic animals are known to blow, breach and tail slap as travelling on their migration.
Drift in a sheltered bay where you can enjoy a delicious lunch plus afternoon tea and hot drink to keep you warm in the brisk winter weather.

This is your opportunity to be part of our first winter Wilsons Promontory whale watching season with data collected from these tours helping contribute to whale migration and behaviour research.

These will be incredible adventures, not to be missed for any whale enthusiasts!

5-6 hour cruise, departing Port Welshpool on the "Sea Sprinter"
Cruise the picturesque Wilsons Promontory coastline
Regular seal, dolphin and seabird sightings

Search for migrating whales
Wildlife information and interpretation

Small-group tour

Delicious lunch and afternoon tea
Helping contribute to whale tracking and behaviour research
Available during winter whale migration at Wilsons Promontory.
Due to the nature of the vessel, passengers are required to meet the following criteria:

All Participants must be minimum 4 years of age.
All Participants must be minimum 100cm tall.
Passengers with back, neck, shoulder or heart conditions, those who are pregnant or who have injuries/conditions that may cause a risk to their health are advised to not do these tours, or do so at their own risk
Open waters and unpredictable sea conditions could cause physical injury, psychological stress or motion sickness.
Please dress warmly, as conditions can get quite cold during the winter months.